WUOT Honored With Prestigious National Edward R. Murrow Award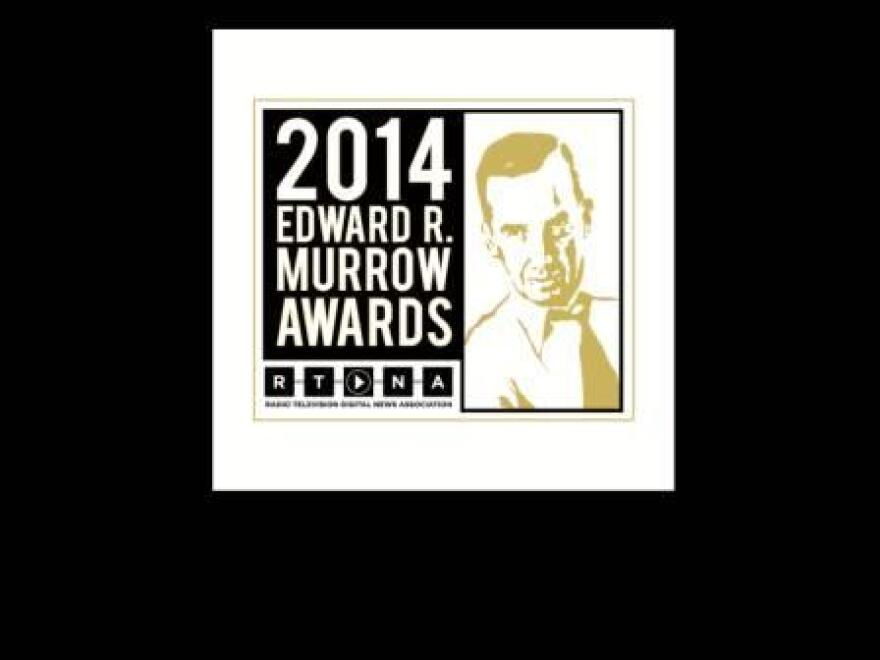 WUOT has been recognized by the Radio-Television Digital News Association (RTDNA) with the prestigious National Edward R. Murrow Award for Excellence in Broadcast Journalism.
The documentary "I'm Still Here: My HIV Life"was chosen as the nation's best audio documentary in the Small Market division. In this program, five East Tennesseans, all of whom have been diagnosed with HIV, lead listeners on an emotional journey through their day-to-day lives, a journey mined with moments of grief, shock, acceptance and hope. Listeners hear their stories of discrimination, physical pain, loneliness and the sobering prospect that their lives could still be cut short by this crippling and incurable disease.
"Because of advancements in the treatment of HIV and AIDS, many of us in the U.S. have been lulled into a state of complacency," said WUOT Director of News Content Matt Shafer Powell. "But there are more than a million people in this country alone for whom each day represents another battle in the fight against the disease. Worldwide, that number is closer to 35 million."
"I'm Still Here: My HIV Life" was produced by Powell and freelance producer Leslie Snow with critical assistance from Positively Living, a Knoxville-based agency that offers housing and care to lower-income people suffering from HIV and AIDS. The show also features a custom soundtrack composed by local musician and WUOT Jazz Coordinator Todd Steed.
This is the second time WUOT has been recognized with a National Murrow award in its 65-year history. The station received a Murrow in the Best Writing category in 2009.
"As public broadcasters, we've made a commitment to examine the important issues of our day and apply a human perspective to them," said WUOT Executive Director Regina Dean. "We take that commitment very seriously."
"I'm Still Here: My HIV Life" aired on WUOT November 6, 2013. It was followed by a live, call-in program in which listeners had the opportunity to ask questions of some of the program's participants.
WUOT will receive its National Edward R. Murrow Award at an October 6 ceremony at the Marriott Marquis Hotel in New York.
"I'm Still Here: My HIV Life" was also honored earlier this year as Best Documentary in the Tennessee Associated Press Broadcasters Association (TAPBA) competition. And the East Tennessee Society of Professional Journalists (ETSPJ) recognized it with Golden Press Card First Place awards in the Documentary/Public Affairs and Best Use of Medium categories.