Lee Advances Proposals to Blunt Economic Effects of COVID-19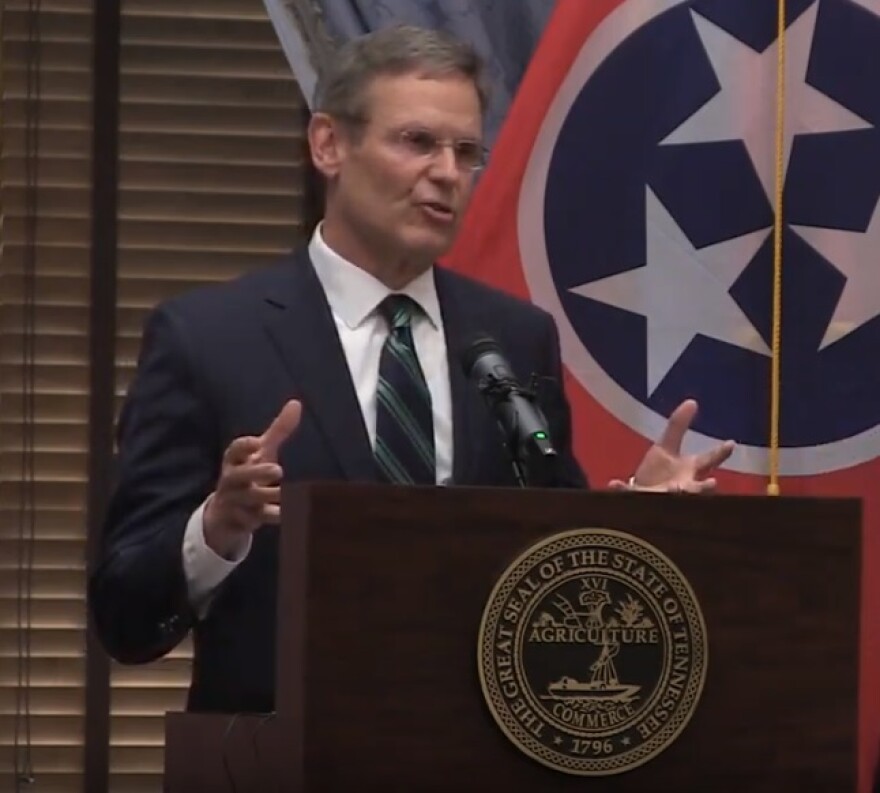 A $200 million package to aid local relief efforts in Tennessee cities and counties will be included in the rush budget package Gov. Bill Lee plans to present to the General Assembly Wednesday.
The grant program is among the options Lee supports to help Tennessee communities get through what appears to be the increasing likelihood of an economic downturn driven by a drop in consumer activity from COVID-19 precautions.
"If you're used to going to a restaurant that you feel like you can't go to anymore," Lee told reporters Tuesday, "Order takeout…I think that's something many Tennesseans can do."
Restaurants are among the businesses feeling the effects of decreased customer traffic as health officials urge people to avoid crowded places and stay home to limit the spread of COVID-19. Lee said he would ask the Tennessee Department of Labor and Workforce Development to extend unemployment benefits to workers whose employers temporarily suspend operations. Lee will also suspend work requirements for unemployment benefits.
It's unknown how many people will lose their jobs in the coming weeks; Lee said the Department of Labor and Workforce Development is working with economists to come up with estimates. There already seems to be an uptick in requests for unemployment benefits: a little more than 2,000 claims were processed in the first week of March; last week 6,092 claims were filed, according to Associated Press reporter Kimberlee Kruesi.
Lee also pledged to provide up to $1,000 in cash assistance to needy families affected by COVID-19. The money comes from the state's Temporary Assistance for Needy Families (TANF) federal block grant. Department of Human Services Commissioner Danielle Barnes said Tuesday afternoon Washington approval was not necessary to implement the proposal. It was unclear as of Tuesday whether the state will dip into a multi-million dollar TANF surplus.
The General Assembly is expected to pass what House Speaker Cameron Sexton called a "bare-bones" package this week. The spending plan will keep state government in business, and take into account the economic needs and effects of the COVID-19 situation. Approval could come as soon as Friday or Saturday, after which lawmakers will suspend their session for at least eight weeks.